Now Enrolling
Diapers 2 Diplomas Learning Center LLC
A+ BBB Rating | Participates in Step Up to Quality | CPR and First-Aid Certified | USDA Food Program | Accepts Title XX
| Established in 2013
Call Today
Our Environment
Diapers 2 Diplomas Learning Center LLC is a local, family owned childcare and learning center. We have been providing excellent childcare services in Omaha since 2013.
Location: 5310 S 52nd St. Omaha, NE 68117
Telephone: 402-731-7929
Email: [email protected]
School Hours: M-F: 6am – 5:30pm
What We Have to Offer
We help parents/guardians to find reliable care in a timely manner!! We provide high-quality childcare to children aged 6 weeks to 13 years old. We stand out from the competition as we're family run, we send you daily updates & photos of your child throughout the day & we have 2 large outdoor spaces that include playground equipment!! Would you like to arrange a tour to show you how we can help you??
Our Mission & Vision
Mission Statement:
"To nurture the potential of every child entrusted to our care, providing a safe, inclusive, and stimulating environment that fosters their holistic development. We are committed to partnering with families, fostering a love for learning, and preparing young minds for a bright future."
Vision Statement:
"Our vision is to be a beacon of excellence in early childhood education and childcare, where every child's unique abilities and talents are recognized and celebrated. We aim to create a community where children flourish emotionally, intellectually, socially, and physically. We aspire to be a trusted partner for families, promoting a lifelong love for learning and equipping children with the skills and values needed to succeed in a diverse and ever-changing world."
childcare services in Omaha since 2013.
A Word
From Our Director
Dear Parents, Guardians, and Beloved Students,
It is with immense pride and gratitude that I address you as the director of Diapers 2 Diplomas Learning Center. Over the years, our center has grown not only in size but also in its commitment to fostering a love for learning and nurturing the potential within every child.
At Diapers 2 Diplomas Learning Center, we firmly believe that education is the key to unlocking a world of possibilities. Our dedicated team of educators and staff is passionate about providing a safe, supportive, and inspiring environment where your child can thrive academically, socially, and emotionally.
Our journey is guided by a simple yet powerful principle: Every child is unique, and it is our privilege to help them discover and develop their individual strengths and talents. We take pride in our holistic approach to education, which not only focuses on academic excellence but also on character building, creativity, and critical thinking.
As we look ahead, our vision remains unwavering: to be at the forefront of educational innovation, to inspire a lifelong love for learning, and to prepare our students for the challenges and opportunities of the future. We are committed to staying current with the latest teaching methodologies, technology, and educational research to ensure that your child receives the best possible education.
I would like to extend my heartfelt appreciation to you, our parents and guardians, for entrusting us with the education and well-being of your precious children. It is a responsibility we do not take lightly, and we are honored to be a part of your child's educational journey.
To our amazing students, I want to say this: You are the heart and soul of Diapers 2 Diplomas Learning Center, and your potential is limitless. With hard work, determination, and the support of your dedicated teachers, you can achieve anything you set your mind to. Always remember that learning is an adventure, and we are here to guide you every step of the way.
Thank you for being a part of our Diapers 2 Diplomas family. Together, we will continue to reach new heights and inspire a brighter future for all our students.
Warmest Regards,
April K

Our School
COVID 19 and influenza Measures
We have implemented the following practices to support the health and well-being of your children and our staff during this pandemic: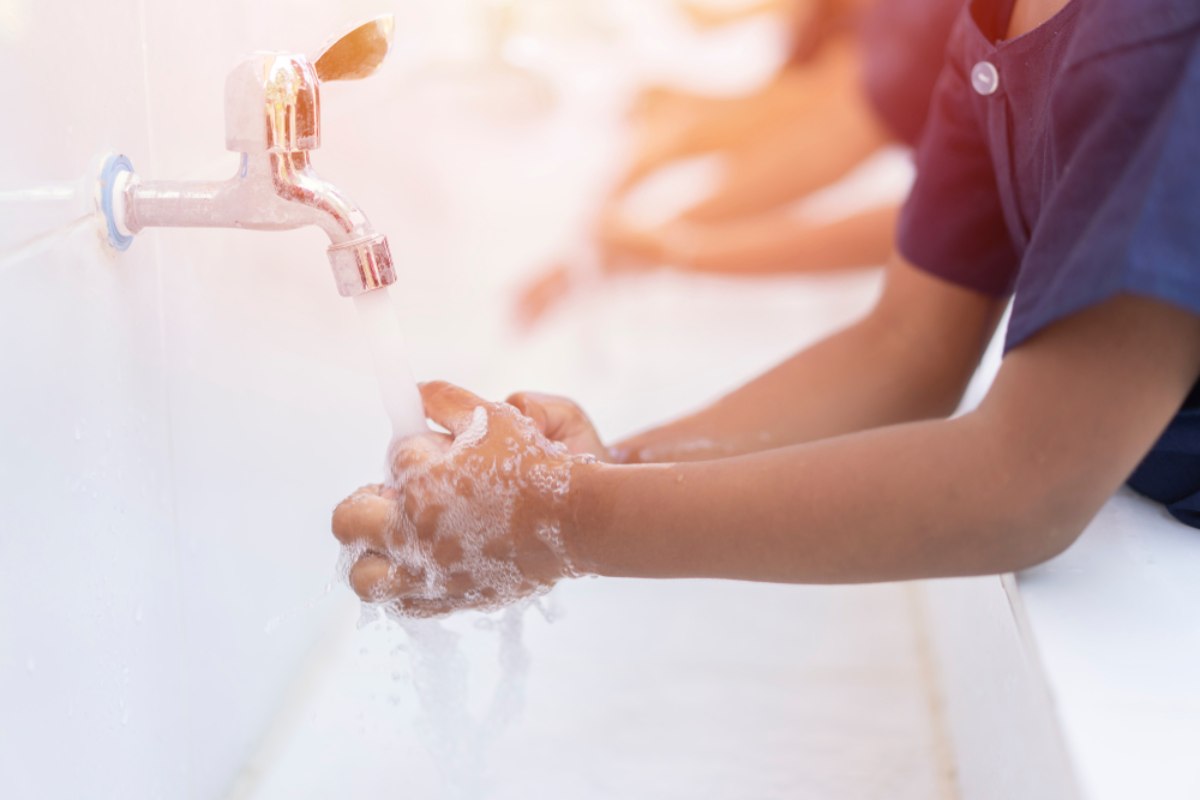 Sanitizing
Access to hand sanitizers have been increased in every classroom, including the lobby
 Every classroom is sanitized throughout the day and deep cleaned at the close of every day
Hand Washing
As always, children in our care are taught the value and importance of washing their hands frequently (before eating, after being outside, after using the restroom/diaper changes, anytime a nose is blown, etc) from birth up. We have increased these efforts and measures to be more frequent.
Get In Touch
Location:  5310 S 52nd St. Omaha, NE 68117
Telephone: (402) 731-7929
Email: [email protected]
School Hours: M-F: 6am - 5:30pm